Creating sustainable and healthy workplaces is at the forefront of Benoy's thinking.
Commercial
The Benoy Team works on a diverse collection of workplace environments and projects. Gaining expertise from around the world, Benoy delivers commercial architecture, international Grade A office towers, interior schemes and corporate branding as well as masterplans for wider mixed-use business districts.
Creating sustainable and healthy workplaces is at the forefront of Benoy's thinking. The Team investigates not only the performance of the development but also the wellbeing of the end user.
We deliver projects which are truly efficient, from the building layout to its energy consumption, answering the call for high planning and environmental standards. The introduction of green spaces, pedestrian friendly networks and public transport maximises the comfort and performance of the development.
Commercial developments today demand integration and the creation of 'Live, work, play' destinations. Benoy's expertise in mixed-use planning helps to create viable and thriving commercial environments.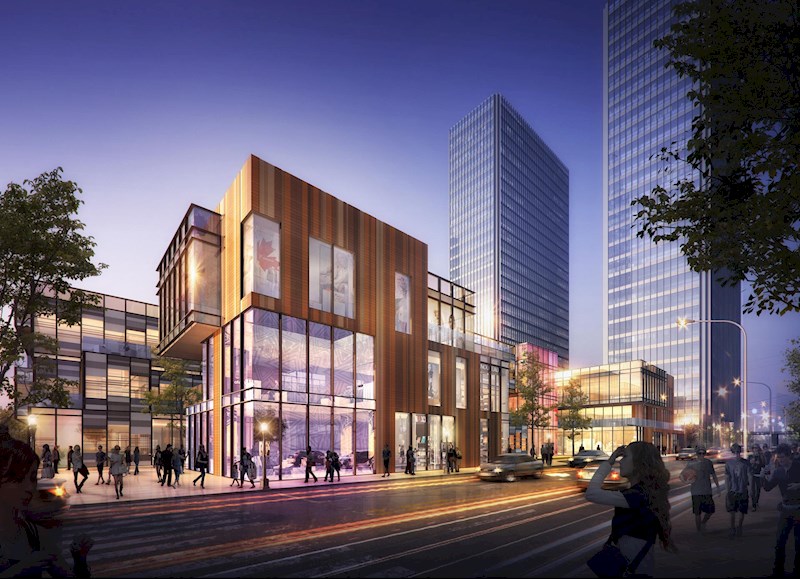 The modern workspace
The way we work has undergone a dramatic transformation over the last decade. The increase in the use of technology, the new sophistication of
the professional and what a brand truly represents have changed how we look
at Commercial work space design.
At Benoy, we take an all-encompassing approach to designing modern workplaces, considering the functionality of the office and working space in terms of activity and output, balancing professional communication and personal interaction.
We understand that the workplace of today must motivate and stimulate to ultimately inspire people to perform at their maximum potential. Intelligent, innovative and flexible office spaces have proved that they have a highly positive impact. While perhaps once deemed unconventional, office designs of today are providing the perfect platform to showcase a business's unique ethos and enhance their connection with their internal teams and external clientele.