Mixed-use, or Mixed-activity, is the vital ingredient; the finest urban destinations have a blend of activities which delight and draw us in.
Mixed-activity
At Benoy, we understand that the boundaries between sectors are blurring, as integrated, mixed-use environments become the norm.
The Benoy Team believes that 'Mixed-use', or 'Mixed-activity', is a vital ingredient; the finest urban destinations are comprised of a blend of activities which delight us and draw us in, time after time.
With proven, international experience across the sector, our Architects and Designers have a genuine understanding of the changing needs, tastes and expectations of the 21st century – especially that of the 24/7 lifestyle.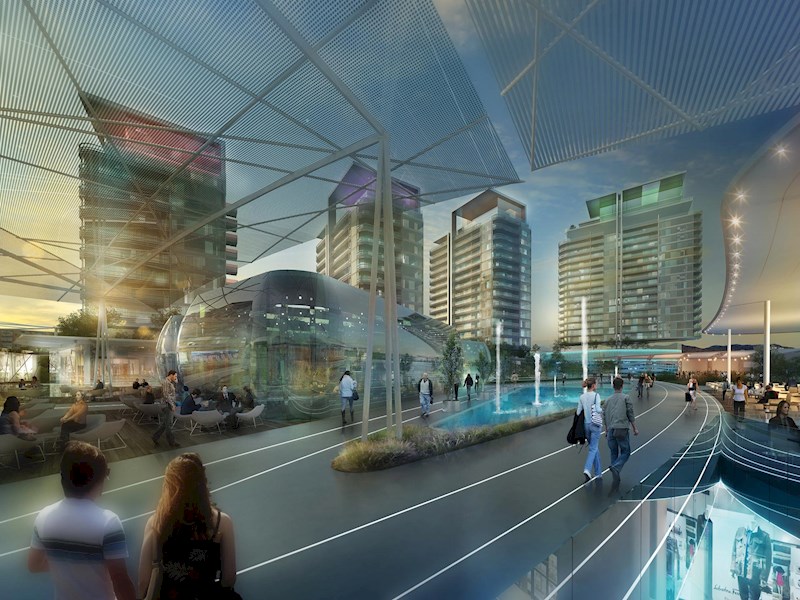 Delivering world-class designs
As consumers, our expectations continue to grow. We remember powerful architectural icons, new and inventive spaces, buildings which are easy to use, even enriching. At Benoy, we study all of these aspects in our design process, ensuring the multi-faceted connections and relationships between the different development components come together to form a series of positive experiences for the customers and users.
The physical task of creating a convincing urban framework is complex and demands an understanding of how all the various activities work together; for our urban designers, this is second nature.
We draw on our expertise in Retail, Residential, Commercial, Transportation and High-Rise alongside an understanding of Arts and Culture, Public Realm, Leisure and Entertainment to deliver inspiring and enduring, yet commercially successful developments in this sector.